Ready for spring yet? If you can't wait to get the new season started, then let your bags lead the way with this gorgeous collection of pastel shades.
With a wide range of shapes and prices represented, you're sure to find something that brightens your mood, whatever your budget and bag requirements.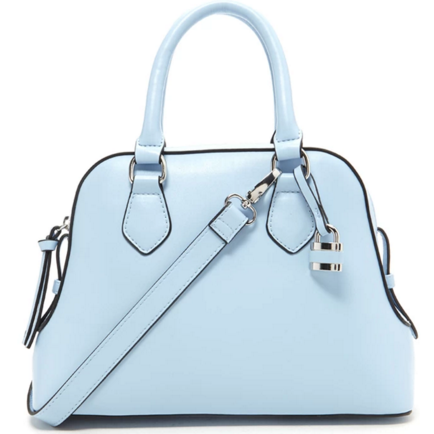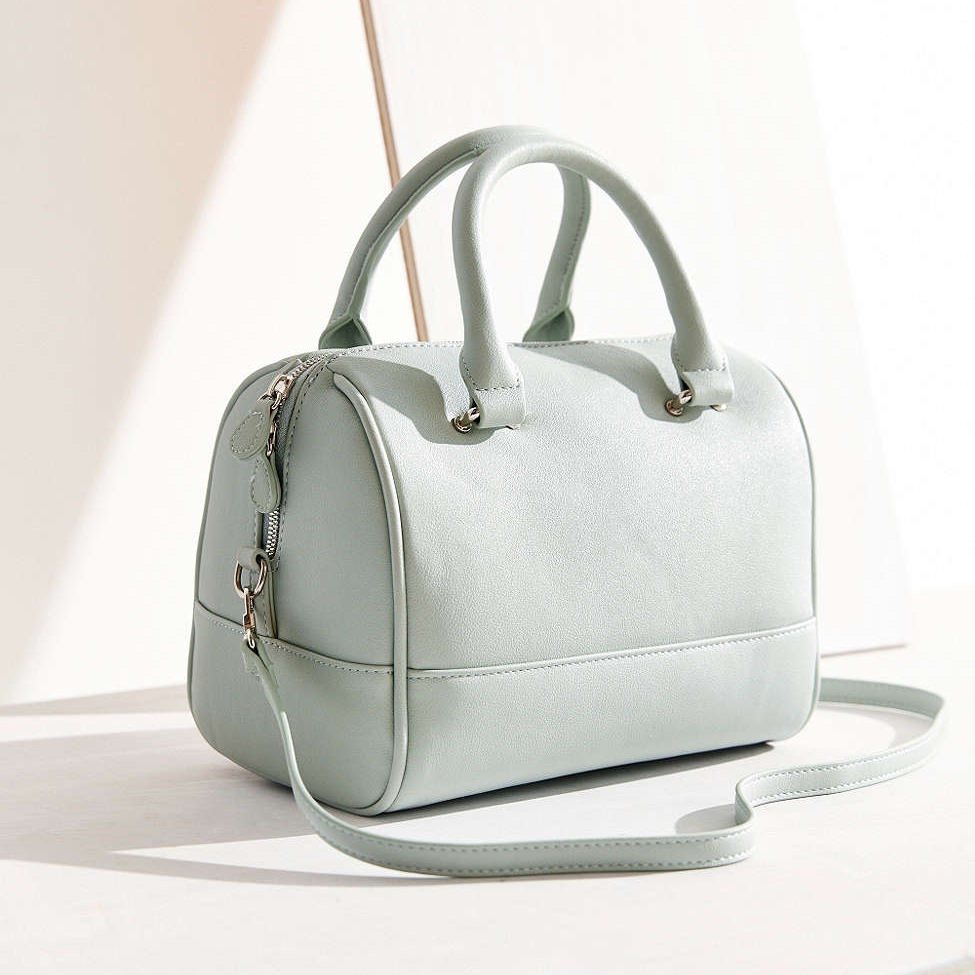 Locket Satchel- $27.90 Forever 21
Cheap, fun, and stylish, this bag packs a big punch in a small package. The baby blue color is so fun for spring, and the compact size makes it a great bag to take out with you.
Want to jazz up your favorite little black dress for spring? This is your bag!
Cooperative Effie Duffel Bag- $54 Urban Outfitters
If bright pastels aren't quite your thing, this toned down duffle handbag is a compact purse that will inject any outfit with a note of preppiness. For the leather-averse among us, this bag is certified vegan.
Vivienne Westwood Leather Clutch Bag in Coral- $195 via ASOS
A classic envelope clutch with a vibrant coral color, this bag is surprisingly spacious and easy to carry. If you're not used to clutches, the medium size of this one makes it easy to carry and keep track of.
Plus, there's enough room inside to carry more than just a lipstick and a credit card, making it a more functional piece than many other clutches.
Suede Shopper- $225 COS
The suede on this bag is almost as chic as its color. Spacious and functional, this bag turns an everyday shopper into a statement piece with unfinished suede and a sleek silhouette.
We love the handle on this bag. It's understated by still fresh but makes a nice statement.
VALEXTRA Isis- 3,090 via Barney's New York
Excuse us while we fawn over this pale pink dream of a bag. If you're looking to spend a little money on a totally gorgeous designer bag, this dusty pink grained leather bag is about as good as it gets.
The silhouette is timeless and classic, making this bag a good investment piece, and that closure gives it a touch of the modern that distinguishes it from other bags on the market.